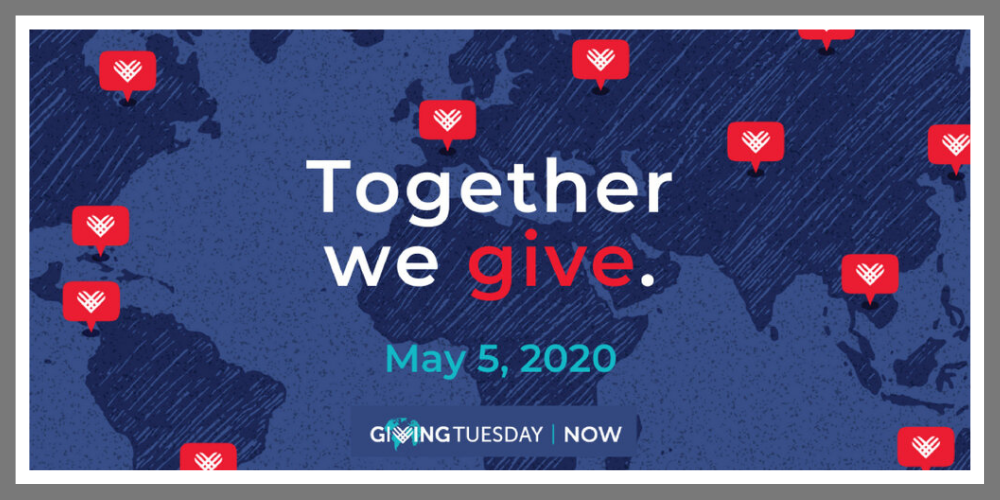 It's been so many months on the covid-19 battlefield and there is still uncertainty as to how we come up with solutions. Earlier last month, in collaboration with leaders around the world, we campaigned to raise awareness on the Covid-19 Solidarity Fund for World Health Organization (WHO).
Dear Changemakers, We will only beat this pandemic by working together – across countries, communities, and sector.
The COVID-19 Solidarity Response Fund for WHO has been leading global cooperation efforts. Already, WHO has sent more than 2 million pieces of personal protective equipment – including masks, gloves, overalls – to more than 75 countries, and 1.5m testing kits to 120 countries. In solidarity with this work, it's time for us to support #GivingTuesdayNow, a global day of unity to take place on May 5, 2020, as a response to the unprecedented need caused by COVID-19.
Take action: In honor of #GivingTuesdayNow on Tuesday, May 5, here are a few ways to support the campaign:
1. Give thanks to a health worker or a hero in your life
2. Give love to your neighbors, your family, and to your friends
3. Give support through the The COVID-19 Solidarity Response Fund
Spread the word: The UN Foundation continuously updating the COVID-19 Solidarity Response Fund toolkit with new messages, videos, graphics, and GIFs for your use. You can also get specific tools for promoting #GivingTuesdayNow in the newest toolkit.
Educate: COVID-19 is not only challenging global health systems but testing our common humanity. The poorest and most vulnerable members of society are the hardest hit, both by the pandemic and the response. Learn about SDG 10 on reduced inequalities and why it matters. You can also learn how the COVID-19 crisis is exacerbating gender equality.
Diseases don't respect borders. Lets Win Together! #GivingTuesdayNow. Do you have any insights to share on the state on Covid-19 response in your community? Kindly send them to info@emmanuelnyame.com