Book Emmanuel
Book Emmanuel for your next workshop or speaking engagement.
INSPIRING AUDIENCES TO TAKE ACTION
Emmanuel has addressed audiences of activists, students, academics, leading civil society organizations, policy-makers, development practitioners and professionals. 
Emmanuel is constantly invited for appearances and speaking engagements such as QnA Discussions, Breakout Sessions, Featured Keynote Segment, and Professional Development. Emmanuel has spoken at many venues, including summits, forums, hearings, conferences and rallies in more than 20 countries around the world.
Universities and schools such as Brown University, New York University, Indiana University and Vienna School of Economics.
Diplomatic Conferences such as United Nations General Assembly, Data Financing to End Hunger, High Level Political Forum on Sustainable Development.
Other conferences such as SocialGood Summit, JA Global Alumni Summit, and Global Entrepreneurship Community Forum 
Emmanuel Speaks On Topics Related to:
This is the reason why most established organizations love to invite Emmanuel to speak: He is energetic, passionate, engaging, and above all ready to give back to communities to help them grow. He has spent the past decade of his life as a successful social entrepreneur, with advance knowledge about personal growth strategies and entrepreneurship development skills which have helped thousands of individuals across the globe. He constantly speaks on:
Youth Advocacy: Effective student to student engagement, youth empowerment, closing the achievement gap.
Community Development: Social issues, demographics, parent engagement, community involvement.
Social Activism: Social issues and behavioral solution discussions to utilize within the educational system. 
Technology & Entrepreneurship: Leveraging new media to make the world a better place.
INVITE EMMANUEL NYAME TO SPEAK
As you are aware, there are many details that go into booking Emmanuel Nyame so please understand that this booking form serves as an invitation only. This does not constitute a confirmation of Emmanuel Nyame's appearance or performance. It will assist us in making the best decision possible while doing all that we can to meet your request. Thank You!
Tell Us More About Your Invitation
PREVIOUS SPEAKING ENGAGEMENT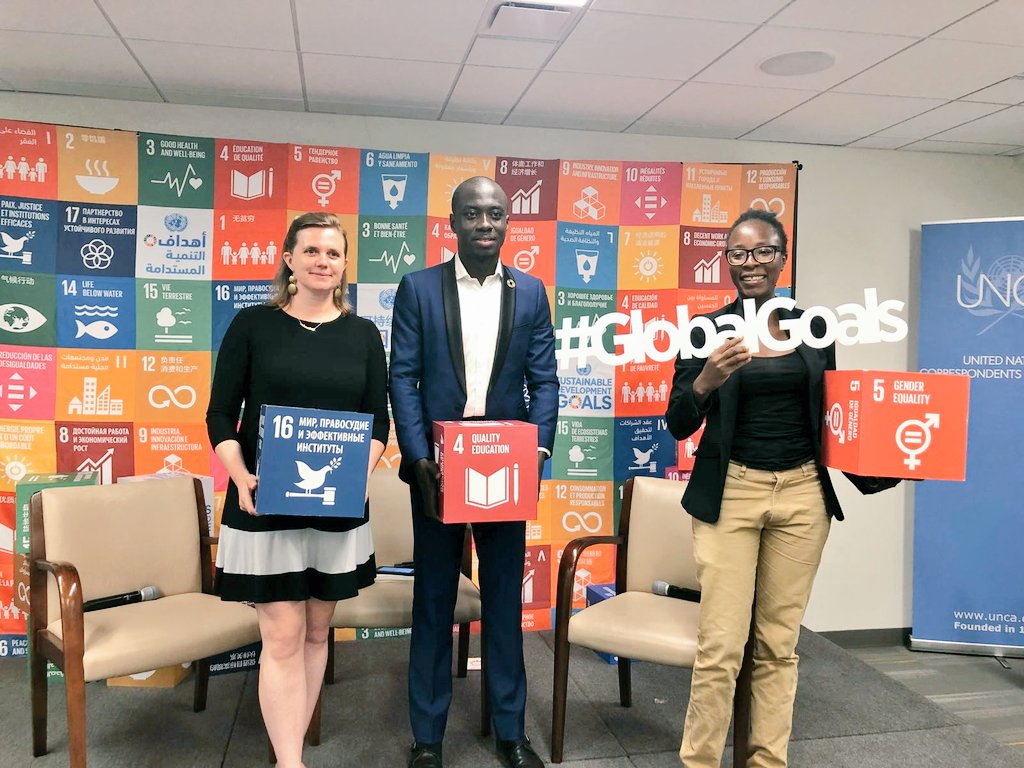 Solutions Hour - SDG Media Zone at the 2018 High-Level Political Forum (2018 HLPF)
Panel Discussion – Rethinking the Urban Environment
, panelists are Xeenarh Mohammed, Outright Action International UN Programs Fellow, lawyer, and LGBTI advocate, and Alex Hiniker, Strategic Relationships Manager, NYC Mayor's Office of International Affairs. Moderated by Emmanuel Nyame, +SocialGood Connector
QnA Discussion, Breakout Sessions, Featured Keynote Segment, Professional Development.
QnA Discussion

Breakout Sessions

Community Workshops
Goalkeepers by Bill & Melinda Gates, Johannesburg
We The Future by TED and United Nations Foundation, Manhattan
Johnson & Johnson Innovation Weekend, Manhattan
United Nations Solutions Summit, Manhattan
Young Leaders x World Leaders, Delegates Dining Room, UN HQ, New York
African Arts Festival, Chicago
Personal Development Nerds Meetup, Manhattan
Kairos Society Verizon Meetup, Manhattan
Data Financing to End Hunger, Trusteeship Council Chamber, UN HQ, New York
New Technologies and Mobile Solutions for Development, UN Headquarters, Room 2, New York
Using Data & Technology To Achieve The Sustainable Development Goals, Trusteeship Council, UN HQ, New York
Inclusive Data To End Poverty And Leave No One Behind, UN HQ, New York
Indiana University, Bloomington, Indiana
Global Goals World Cup, SAP - Hudson Yards, New York
MakeSense Tech x Global Goals, New York
Pecha Kucha Style Storytelling, by Impact Hub, Nexus, +SocialGood, TED, Manhattan
Black Community Arts Expo, Indiana
LET US GET YOUR AUDIENCE INSPIRED AND COMMITTED TO CREATE VALUE.